Russna Kaur: maze of control and the slightest chaos
September 8, 2022 - January 5, 2023, Art Gallery Exterior
Curated by Renée van der Avoird
In Maze of control and the slightest chaos a new three-part site-specific vinyl banner, Kaur revisits her Brampton roots. The city's rich mixture of identities and cultural expressions cohabiting in a suburban setting serves as inspiration for the artist. Elements of her experience in Brampton are embodied here, culminating in a distinctive visual vocabulary that continues the artist's profound experimentations with colour. Drawing from her Punjabi community and the complex role colour plays within it, Kaur juxtaposes bold hues to create unexpected perceptual collisions. Remarking that "colour serves as a marker of energy and joy, but also as a mask for intergenerational trauma," Kaur employs colour as both an entry point and distraction to deeper understandings of complex personal and cultural histories.
In addition to colour, Maze of control and the slightest chaos is also a meditation on line. Continuous and intermittent, unbroken and interrupted, deliberate and unruly, Kaur's lines in this work lead us through three complex, intersecting compositions, and invite us to reflect on the nature of line itself.
This exhibition has been developed in partnership with the City of Brampton's Arts, Culture & Creative Industry Development Agency (ACCIDA).
Artist Talk with Russna Kaur September 17, 2 – 3 p.m.
Join PAMA, ACCIDA and Russna Kaur for a conversation about the creation of a new three-part site-specific artwork. Brampton-raised, Vancouver-based artist Kaur will discuss her body of work Maze of control and the slightest chaos in conversation with guest curator Renée van der Avoird. This work will be displayed on the exterior of PAMA's Art Gallery building from September to January.
Depending on weather conditions, this talk will be hosted outside in front of the artwork.
After you enjoy the Artist Talk, make sure to join PAMA for a casual art workshop inspired by Russna Kaur's artwork.
Image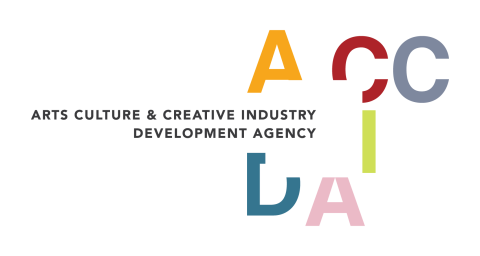 Image

Image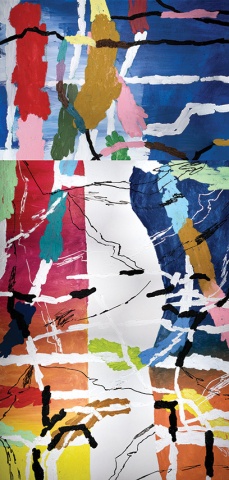 Russna Kaur
Maze of control and the slightest chaos [detail], 2022 © the Artist