Image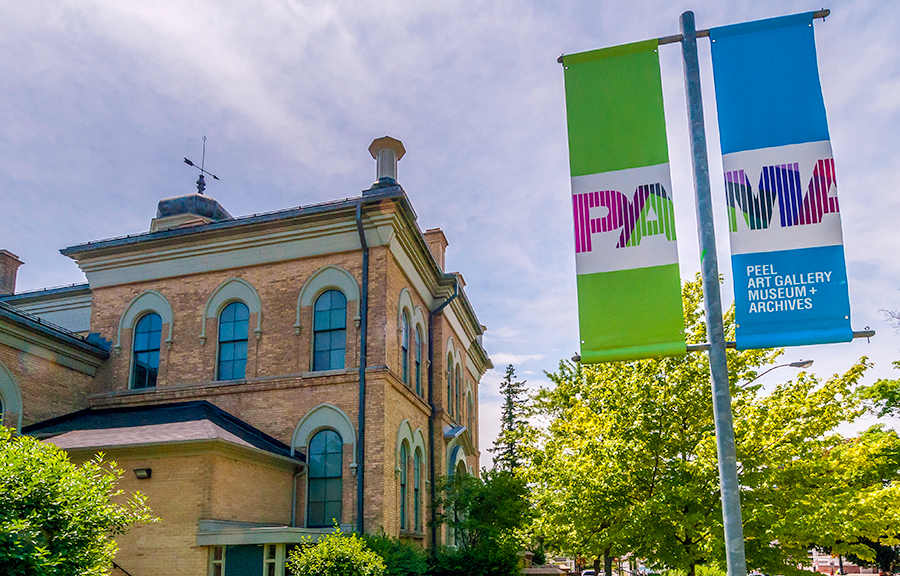 Admission
Currently, PAMA is offering half-price admission.
The half-price admission rates are the following:
Adults

$4.00

Seniors

$3.00

Students
Youth (Ages 5-25)

$3.00

Families (Two adults and up to five children)

$10.00
*Please note PAMA's admission rates have increased in 2023 to align with industry standards.
What is open?
Museum – We Are Hockey on now until April 30, 2023 and UN/COVERINGS: Mennonite and Muslim Women's Head and Hearts on now until May 31, 2023.
Art Gallery – Facing Claude Cahun and Marcel Moore on now until April 9, 2023.
Courthouse and Peel County Jail - tours are available upon request at the Art Gallery front desk on Thursday evenings, Saturday, and Sundays. 
Lounge - available for visitors to sit and enjoy snacks brought from home. Please note PAMA does have a small selection of snacks items and drinks available for sale at the art gallery front desk.
Coming soon…
Archives will reopen in Spring of 2023. 
Hours of Operation
Region of Peel services are available at the Access Peel desk located in the Art Gallery building and the Museum building.
| | |
| --- | --- |
| Monday - Wednesday | 10 a.m. - 4:30 p.m. |
| Thursday | 10 a.m. - 9 p.m. |
| Friday | 10 a.m. - 4:30 p.m. |
| Saturday | 10 a.m. - 5 p.m. |
| Sunday | 1 p.m. - 5 p.m. |